Liminal Wallet Infrastructure joins CryptoUK and Crypto Valley Association to Support the Growth of the Digital Asset Sector in the UK and Switzerland
Singapore, 4th May 2023, ZEX PR WIRE, Liminal, the premier wallet infrastructure & custody solutions platform, today announced its membership of CryptoUK and Crypto Valley Association to support the growth of the digital asset and blockchain sector in the UK and Switzerland. The associations further promote the message of secure self-custody among Web3 enterprises, helping them secure their wallet operations.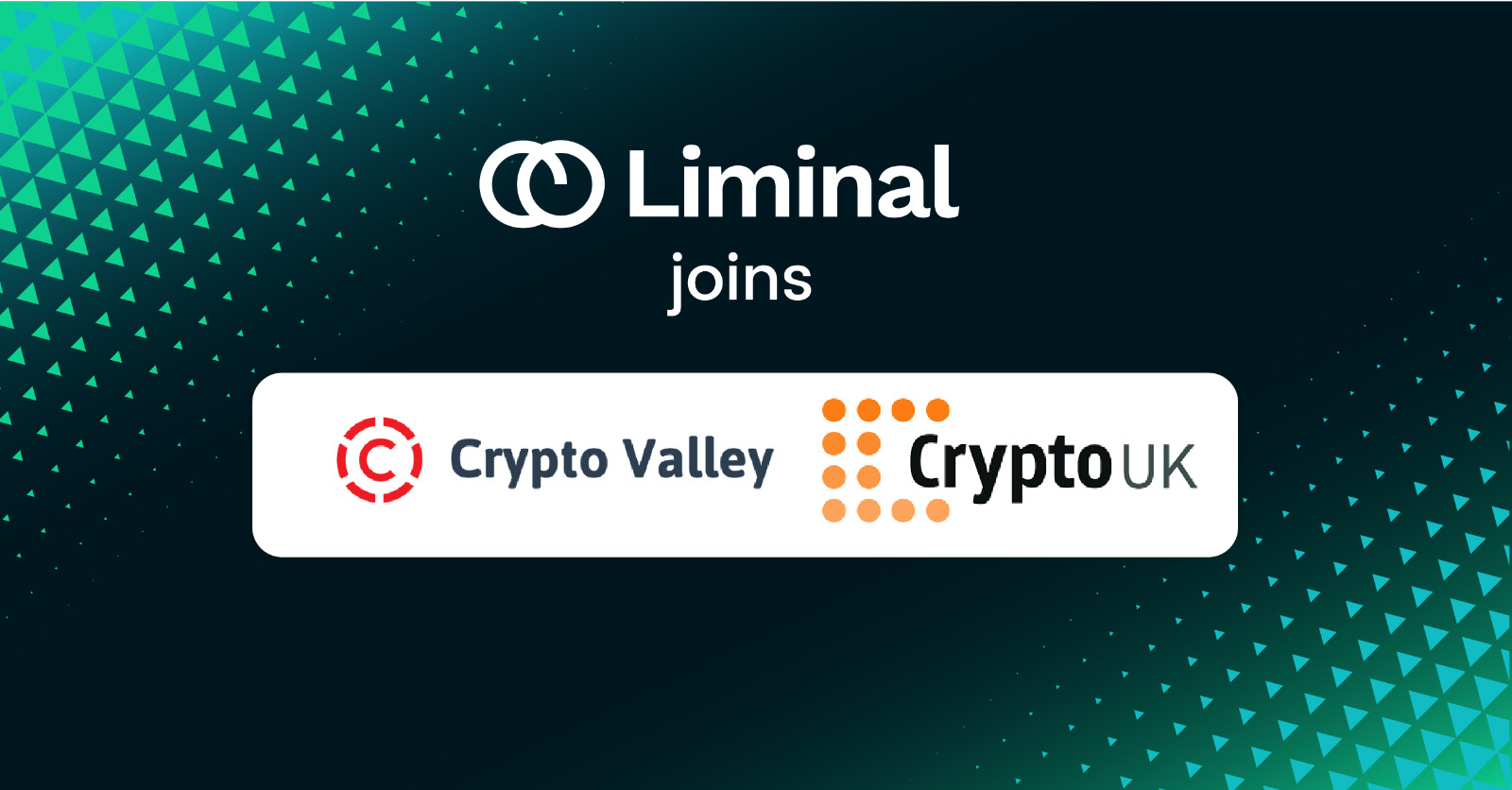 CryptoUK and Crypto Valley Association are both influential organisations in the blockchain and digital asset sectors. CryptoUK is a leading trade body representing the digital asset sector in the UK, working directly with policymakers & market participants to develop balanced regulatory and governance policies in the UK. Crypto Valley Association, on the other hand, is a prominent blockchain and distributed ledger ecosystem worldwide, based in Switzerland, with a presence in the entire of Europe and beyond.
By joining both organisations, Liminal is committed to advancing the development of the blockchain and the digital asset sector in these jurisdictions. The associations will also enable Liminal to interact with various other Web3 players in Europe, with the focus being on the UK and Switzerland, respectively.
Liminal's SVP of Strategy & Business Operations, Manan Vora, said: "We are excited to join CryptoUK and Crypto Valley Association and contribute to the growth of the blockchain and digital asset sector in the UK and Switzerland. Liminal will also play an integral role in the education and advocacy efforts with policymakers and regulators towards self-custody to ensure a much more secure ecosystem."
"CryptoUK is delighted to welcome the wallet infrastructure platform, Liminal, to our growing network of members. Liminal's work to develop secure, reliable and resilient wallet infrastructure is invaluable as we continue to support the growth of the digital asset and blockchain sector in the UK." Su Carpenter, Director of Operations CryptoUK
"We are excited that Liminal, the innovative wallet infrastructure platform, is joining the Crypto Valley Association. Our ultimate goal is fostering collaboration among our members, and Liminal will benefit from the strong and supportive network of companies, ecosystem players across and beyond Switzerland, – as well as help drive the adoption of digital assets." Emi Lorincz, President of CVA's Board of Directors
Liminal's membership in CryptoUK and Crypto Valley is part of the company's wider commitment to driving the development of the digital asset and blockchain sector. The company is also part of several major associations across APAC MENA regions like Blockchain Australia, Singapore Fintech Association (SFA), Asosiasi Blockchain Indonesia, Bharat Web3 Association (India) and CODE (Korea).
About CryptoUK
CryptoUK is an independent industry body that exists as a cohesive, credible voice for the evolving UK crypto industry. We represent the UK's crypto asset sector, working directly with policymakers and market players to advocate for better education, mutual understanding, and fair and balanced policy. Our members include crypto natives, services, custodians, and institutional investors.
We exist to open up the crypto industry and make it accessible, working with policymakers and agencies to improve protections where they are needed and remove barriers where they are not. Together, we can fulfill the UK's potential as a global leader in the crypto asset industry.
About Crypto Valley Association
The Crypto Valley Association is an independent, non-governmental association established to take full advantage of Switzerland's strengths to build the world's leading blockchain and cryptographic technologies ecosystem. 
We support and connect startups and established enterprises through policy recommendations, projects across verticals, initiating and enabling research, and organizing conferences, hackathons, and other industry events. With active connections to similar hubs around the world, we also ensure Crypto Valley's participation in the global efforts to foster blockchain and cryptographic technology innovation.
About Liminal
Liminal is an automated wallet infrastructure platform that offers robust security to digital assets. An ISO 27001 and 27701 certified organization, Liminal, is based in Singapore. Liminal enables crypto-native companies to securely scale their digital asset operations through automated, plug-and-play wallet architecture. They provide a combination of multi-signature and multi-party computation (MPC) to provide secure, efficient, and compliant access to digital assets. Its operational excellence framework provides efficient fee management, transaction confirmation guarantees, seamless onboarding, and other wallet operations hence, saving businesses significant development costs. Liminal's unified interface ensures the same wallet management experience across multiple blockchains. Its proprietary regulatory readiness program, which includes AML checks, travel rules and CCSS-compliant platforms, helps projects fast-track their compliance journey. 
For additional information and business inquiries, please contact: https://www.lmnl.app/
Disclaimer: The views, suggestions, and opinions expressed here are the sole responsibility of the experts. No Funds Pulse journalist was involved in the writing and production of this article.